Schedule 2023
Meeting point – 5pm at the Tuscan Wine School in Siena
Tuesday, Friday and Sunday
Learn about Tuscany's wine regions and taste the most important local wines in a 2h class covering the Tuscan Vino fundamentals. A delicious flight of 6 wines served with sample bites of local products.
Spend the afternoon relaxing & tasting Tuscany's best wines with us!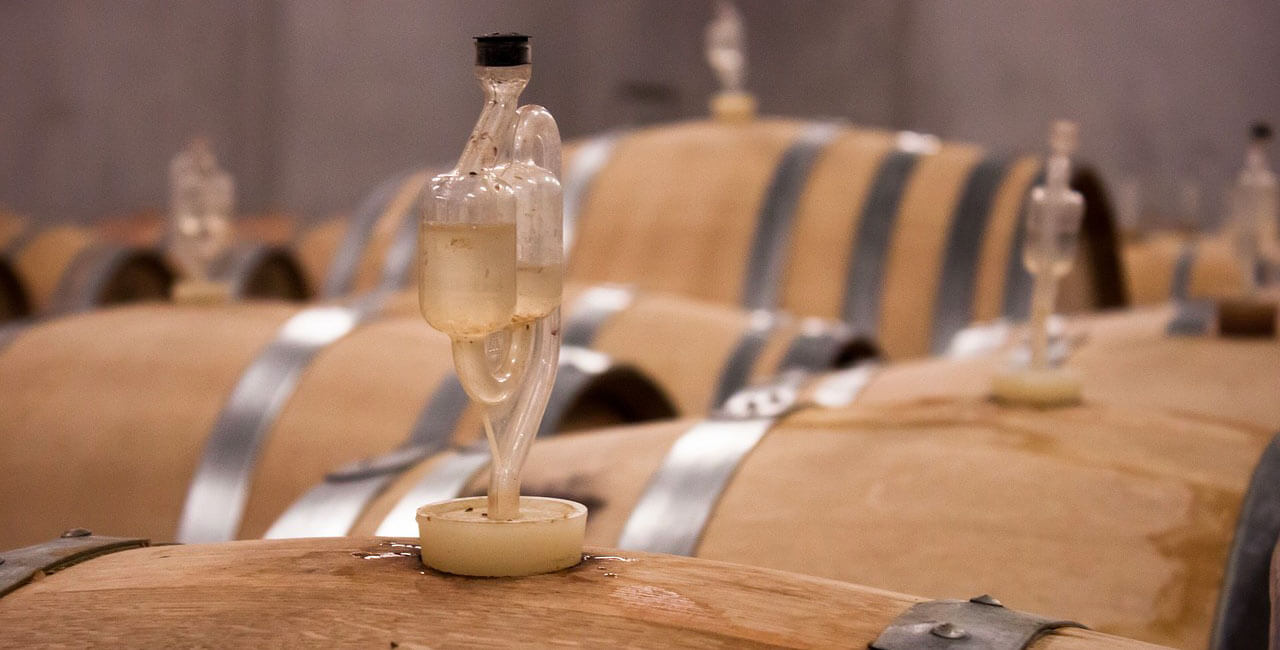 We start the Tuscan Classics class with a welcome glass of crisp, local dry white wine and embark on a journey into the world of local Tuscan wines, exploring the history of wine-making within the region that dates back to Etruscan times. Taste the Vernaccia wine cited by Dante in his inferno, and explore how grape-growing and wine-making have changed since the middle ages, especially with the mechanization of farming and the introduction of the Designation System in the 1960s, the production codes with strict rules that local producers have to diligently follow today in order to retain the wine's DOCG status and name.
Learn about Tuscany's different soils, climatic areas and grape varietals, about the traditional or organic methods of work done in the vineyards throughout the year, and the different types of ageing that are commonly used by local cellars. Explore these influences by tasting a young and fruity red wine and comparing it to an older, bolder wine, and learn about their differences in production.
Taste your way through some of the best, classic wines that Tuscany offers, all the while learning about their characteristics and history: the renown Chianti, elegant Nobile and precious Brunello wine. Take a step aside from tradition and explore an innovative, Supertuscan bleand and learn to swirl, smell and sip your way through different types and styles of wine to gain a deeper understanding to why the area's wines have gained worldwide appreciation.
The final wine tasted is Tuscany's wine of hospitaly, a sweet wine that is nothing short of saintly! The class will be held with visual aid and the tasting of the 6 wines will be enhanced by a series of different sample foods to enrich the fun and informative experience!
​
The wines that you will typically taste:
Vernaccia di San Gimignano DOCG

Chianti Classico DOCG

Vino Nobile di Montepulciano DOCG

Brunello di Montalcino DOCG

a Super Tuscan IGT

Vin Santo DOC
Together with the tasting, we'll serve some bread & olive oil, and to emphasise the importance of food pairing, a slice of Pecorino cheese and a piece of chocolate.
Each wine we'll taste, we'll talk you through so that you may understand both the labelling of the wines, but importantly the characteristics of the wines, their production rules, their style, and their tasting profile.
We're not skimpy with the pours, but please be aware that this is an educational wine tasting class (not a bar).
When: Tuesday, Friday and Sunday (March to October)

Where: Tuscan Wine School, Via Stalloreggi 26, Siena

Inclusions: Tasting of 6 different wines accompanied by food tasting boards

Participants: The wine class takes place with minimum 4 up to 14 participants

Requirements: Alcohol will only be served to people over the age of 18.