HI
My name is Alessandra Chiti.
I was born in Florence, Italy but lived in southern Spain until I was ten when my family moved to the Chianti region of Tuscany where my grandmother and her family had grown up. I obtained a degree in Modern Languages in Siena (I speak English and Spanish fluently) and then worked at my family's pottery business, Rampini Ceramics, near Radda. I soon realised my passions lay elsewhere so I started a new adventure working in various wineries in the region.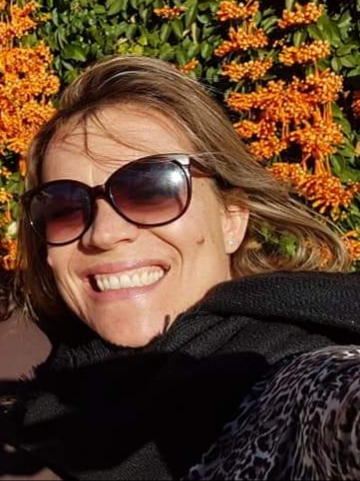 First at the small Capannelle (famous for its Super Tuscan) and then for Barone Ricasoli at Brolio Castle. I learnt the trade from the bottom, bottling and labelling wine by hand.
It was at Brolio that the Baron Ricasoli offered me a job welcoming visitors, doing tours of the cellars, explaining the wine-making process and organising wine, grappa and olive oil tastings.
I have continued my professional training with wine by taking a sommelier course in 2006
It is hard not to be passionate about the delicious food and wonderful wine in this corner of the world! The homely style of Tuscan cooking together with the superlative wines of the region is a winning combination. After the experience at Brolio I decided I wanted to share my love for this charming and beautiful part of Italy with a wider audience and I set up Wine Tour Adventure.
After a lifetime of travelling with my family, friends and alone, I understood that the best way to appreciate what a particular place has to offer is to talk to the locals. And if you get to know me, you will realise I love to talk!
I am proud to share with you my extensive local knowledge of wineries, restaurants, places to visit and sights to see. And what's more, we go to places off the beaten track that the "average" tourist would never get to see. It is this unparalleled in-depth local knowledge that will make the world of difference to your understanding and appreciation of all that Tuscany has to offer.
Wine Tour Adventure is also a registered limousine service, but most importantly we are an official Italian Tour Operator, registered and certified in Siena, Italy.
The service we offer is both professional and friendly and we are happy to tailor our adventures to suit your needs.